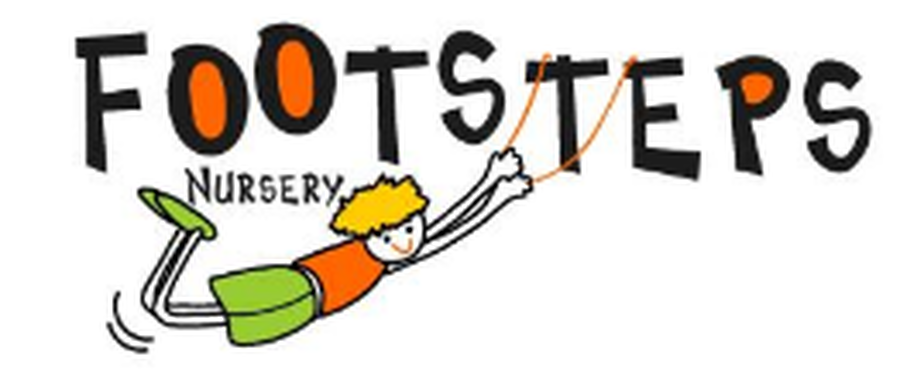 Footsteps Nursery offers 30 hours free childcare
Mission Statement
WALKING ON OUR JOURNEY, PLAYING AND LEARNING TOGETHER
Our aim at Footsteps is to provide a safe and happy environment for the children to learn, be independent and grow in confidence in preparation for school and life.
Our work is based upon four guiding principles which shape the Early Years Practice.
Every child is unique, who is constantly learning and can be resilient, capable, confident and self-assured

Children learn to be positive and strong through positive relationships

Children learn and develop well in enabling environments, in which their experiences respond to their individual needs, and there is a strong partnership between practitioners and parents and or carers.

Children learn and develop in different ways and at different rates. The frame work covers the education and care of all children in Early Years provision, including children with special educational needs and disabilities.
At Footsteps:
We recognise that parents are the first educators of their children.

We use a key person system which helps develop children's well-being and resilience.

We plan stimulating and challenging indoor and outdoor play environments which enable the children to learn through play.

We encourage children to think critically and make safe choices by allowing them to self-risk assess.

We are an inclusive setting and actively work with all partners in removing any barriers to learning.

We promote a healthy lifestyle.

We follow a positive relationship policy which ensures children's self-discipline and self-esteem is developed in an atmosphere of mutual respect.
Further Information
The Setting
Ofsted Report & Questionnaire
Policies
Forms
Completed Footsteps Register of Interest forms can be emailed for the attention of the afternoon secretary, Mrs. Page: secretary@office.stjosephs.bracknell-forest.sch.uk
30 Hours Free Childcare
Other